A long overdue life update before anything else—
*drumroll please*
Exactly a year ago, I chopped off 10 inches of my hair after growing it over for over a year and half. My hair's grown out a lot ever since and I honestly miss having shorter hair now HAHAH. 
It was the very first hair donation I made to Ateneo-Kythe's #Hair2Share initiative! They sent me an e-certificate a few months after I called to confirm if they received my donation.
Donating my hair is something I've wanted to do for the longest time. Back in high school, my best friend and I talked about growing out our hair so we could donate it to those in need. I'm glad I can finally check that off my bucket list! In fact, it's also an initiative I've been wanting to bring to my university. (Ok so I still haven't been able to do it yet, but someone else has!)
The Problem
Prior to donating my hair, I stumbled upon two major problems, which I'm sure you're having a trouble with too: (1) I had no idea what prep work I needed to donate my hair and; (2) I didn't know where I could donate it.
A bunch of my friends who also wanted to donate their hair approached me with a lot of questions after I shared the news that I donated mine.
My (Attempt at a) Solution
Enter this blog post, which I wrote to address the why's, how's, where's and questions people would ask when it comes to donating hair. At the same time, I want to encourage more people to donate their hair.
By donating your hair, you are giving a piece of yourself to someone out there who needs it. For me, this experience is worth more than all the money you could donate.
Click to jump to a section
---
WHY SHOULD I DONATE MY HAIR?
Good question. An even better question is, why shouldn't you?
Let's talk practicality first, 'cause my Asian parents raised me like that.
REASON #1: You save money on hair products.
Short hair means cutting back your expenses shampoo, conditioner, gel, pomade, hairspray and other hair products. I kid you not, an entire bottle of shampoo lasted me for 5 months (not a lie).
REASON #2: You save loads of time.
Having shorter hair also means you spend less hours getting ready. From taking a shower (I can't vouch for this because my singing in the shower is what eats up my shower time. You're gonna have to trust me on this.) to drying and styling your hair. 
Imagine how many extra minutes of sleep you can sneak into your daily routine instead of waking up early every morning to get ready.
REASON #3: It's perfect for the summer (Ok, this post was supposed to be up by April 2019, but I got a little sidetrack with school.)  
Exhibit A: You went through a break-up and want to hop on that #NewHairNewLife wagon—or #NewHairNewLoveLife works too.
For the record, donating your hair is not about you or what you can gain from it. It's about how you can help another person who's going through a hard time. To you, it might be "just hair," or …it's more than that, which is why you can't bear to part with it. I totally understand that.
REASON #4: Empower one another. 
Did you know that we celebrate Women's Month every March?
Growing up, I remember feeling very self-conscious about how I look and how chubby and round cheeks are. I still am. I used to constantly cover most of my face with my hair. It easily became an armour I could put on during the days I don't feel confident about how I looked. You probably have an annoying pimple, acne scars, or other imperfections you want to hide. You probably have 6 or so inches of hair to do that for you.
Now let me tell you about alopecia. Alopecia is an autoimmune condition wherein the immune system mistakenly attacks and destroys the hair follicles instead of defending it. This results in bald patches, partial or complete hair loss (including eyebrows, lashes and other body hair). 
Genetics Home Reference reports that androgenetic (caused by male hormones) alopecia is a common cause of hair loss in both men and women. It can manifest in teenageers and the risk increases with age. They also report that more than 50 percent of men over age 50 have some degree of hair loss, while it is most frequent in women after menopause.
Infographic by Bald Girls Do Lunch. Click here for a full-size PDF.
Then there's also the more common, chemotherapy: a type of cancer treatment which utilizes drugs to kill cancer cells. While it does not necessarily always lead to curing cancer, it can control the spread of cancer cells or ease the symptoms. Aside from targeting cancer cells, it also damages cells in the mouth, digestive tract and hair follicles, among others. 
However, hair loss isn't just a cosmetic issue, it can affect a person's mental and emotional well-being. According to a study published in 2012 by the National Institutes of Health, 54% of the 157 respondents some hair loss. Among which, 29% of them claimed to exhibit at least two symptoms of depression. Imagine, you are making a difference in another person's healing process. In my experience, donating your hair is such a personal gift, as opposed to donating money. 
REASON #5: There's locks of love to go around. 
Image from Coils and Glory
If you're still scared to cut your hair short because it might not suit you. Don't be! Your hair is going to grow back. If you have more than what you need, of anything, give it to someone who doesn't have enough. 
REASON #6: You can get a FREE haircut.
I promise we won't give you a bowl cut unless you asked for it.
You read that right. Keep reading and I'll let you in on where you can get a free haircut and donate your hair this week.
HOW DO I DONATE MY HAIR?
Convinced that you should donate your hair? Good. Here's what you need to do now.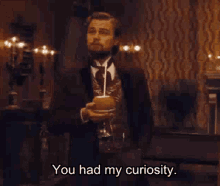 The requirements for every organization may vary to some extent. This can be depending on the minimum hair length, whether or not they accept treated, permed, dyed and/or highlighted hair, the list goes on. Some organizations accept curly hair, while others don't. I'll include the specific guidelines for each organization in the next section but some general ones to keep in mind are:
Hair should be at least 10 inches. 
Your hair should be dry, cleaned/washed, untreated, without any styling or additional hair products.
You can have your haircut at your preferred salon, just make sure to tell your hairdresser that you're planning to donate your hair. 
Your hair should be tied in a ponytail with a hair elastic before being cut. You can have your hair divided into sections to make more ponytails 
Keep your hair, intact with the hair elastic, inside a sealed Ziplock and place it in an envelope. 
Label the sealed bag with your Name, Contact Number/E-mail
Make sure your hair is dry before dropping it off or have it shipped to your preferred partner organization. 
Take note of the tracking number so that you can confirm with the partner organization.
Most organizations give an e-certificate to acknowledge that you've donated hair, that's why they ask for your e-mail address or contact information. Don't hesitate to ask for one. 
Tip: Bring your school ID as some salons give student discounts for haircuts.
WHERE CAN I DONATE MY HAIR?
1.Kythe-Ateneo
Kythe-Ateneo is a student organization of Ateneo de Manila University. Kythe-Ateneo's vision is to uplift the spirits of pediatric patients and their families through hospital volunteerism. It also aims to promote the awareness and advocacy of the Child Life Program in the Philippines and consequently, form its members into responsible and compassionate persons.
As part of its advocacies, Kythe-Ateneo launched the Hair2Share initiative in 2013. In partnership with Hair4Hope, Phase II of Hair2Share, Wigs2Give is when collected hair donations are turned into wigs that are given for free to any patient in need.
People may apply to receive a wig through the link below:
https://tinyurl.com/W2GRecipientApplication 
More information on Wigs2Give is also found here. Last school year, they have received over 300 hair donations which will be turned into wigs. If you're interested in partnering with Kythe-Ateneo, you may send a proposal via kythe.ls@obf.ateneo.edu.

The Manila Downtown YMCA Youth Club is group of young students and professionals who volunteer their time to Manila Downtown YMCA whose main purpose is for the development of the youth and the community in mind, in body and in spirit.
Strand Up for Cancer is a Manila Downtown YMCA Youth Club sponsored project that aims to gather locks of hair, which will be donated to the financially less fortunate women who suffer from long-term hair loss due to the effects of chemotherapy. Their efforts not only helps the cancer patients but they also promote cancer awareness to others as well through social media. 
Makati Med's Cancer Center is inviting you to cut your locks in the most meaningful and selfless way!  Your hair donation will definitely put a smile on our cancer patients' faces. 'Tis the perfect time to give back and share the love! #MakeTheKindestCutWithMMC
CUTS AGAINST CANCER was created to aid and advance their existing Free Medical Give Away Program which is devised for those women and children that cannot afford to purchase a full cranial prosthesis due to the lack of insurance or medical system which assists them to do so. Free Medical Wigs are made for those women and children who cannot afford to purchase a Real Human Hair Medical Prosthesis.  These medical wigs help boost their self-esteem.  It gives them a sense of well-being and happiness during this most difficult time and crisis in their life.  
After receiving your hair donation at CUTS AGAINST CANCER, donations must pass the Quality Control Guidelines of the factory that manufactures the medical wig Prosthesis for CUTS AGAINST CANCER recipients. Only 10 – 15 % of all the hair donated will pass factory requirements, as most of the hair received would either not meet the minimum length required or have undergone some sort of treatment. According to them, this makes the Donated Hair problematic for the Factory Manufacturing of Medical Wigs.
Company/organization sponsors or individuals who will financially sponsor the production of the Medical Wig Prosthesis can have their company logo or an individual logo sewn on the tag inside the cap of the wig. Wigs are donated on their behalf, or you can personally donate it to the patient(s).
If you have other questions, check out their website. They are also accepting cash donations and are open to volunteers. If you'd like to be a partner or organize an event, fill up the form here. 
Since 2016, Hair for Hope is a charity unit of HEADS by Volu-med; encouraging people to donate their hair for those who need hair like cancer patients. Countless successful hair donation drives are made possible in partnership with communities such as hospitals, barangays, universities, charity groups and individuals that took the time to drop by their salon and had their haircut for donation. 
This March 2020, De La Salle University's Lasallian Scholars Society, in partnership with the DLSU College of Education and Hair for Hope is inviting everyone to join in on their newest advocacy initiative: Beyond the WalLSS: Care to sHAIR! This project aims to show others what love is and promote kindness and inclusivity. 
Happening during Women's Month, their hair donation drive will run from March 9-14, 2020 at SJ Bench 1 from 10AM-4PM. You can pre-register through this link: https://tinyurl.com/LSSHAIRDRIVE2020. Please note that walk-ins are allowed but registered participants who will have their hair cut will be given first priority.  For those that cannot come inside campus, message us at 09158680110 for donation pickups at DLSU North/South Gate).
#SCHOLARSWEEK2020
#GIRLSSUPPORTGIRLS
Requirements are included down below:
Minimum hair length: 10 inches
Make sure that the hair is clean, dry and without any styling products like hair spray or mask.
We are targeting pure/virgin hair (It is important to know that it takes quality hair to produce quality wigs, thus, colored, bleached, dyed and re-bonded hairs may only break in the process later on, thus, may only go to waste. (NOTE: Should you still want to donate your colored/bleached/treated hair, you may do so. The makers will still try to maximize the hair donated but simply be aware of the possible consequence of it being wasted once it breaks)
Hair bundles for donation must be in a ponytail and in a self-sealing plastic bag (Ziplock bag) with the donor's complete name and if possible, Instagram account.
_________
Follow them on their social media:
Facebook: https://www.facebook.com/DLSU.LSS/
Twitter:https://twitter.com/DLSUScholars
In addition to the general guidelines I've mentioned, do take the time to get into detail with the specific requirements of each organizations.
Kythe- Ateneo 

Accepting Donations: All year round, but keep checking their Facebook page for when they announce the halting of collections during semester breaks.
Minimum hair length: 10

 inches 

ACCEPTS – Naturally straight, curly or wavy Hair
DOES NOT ACCEPT –  colored/permed/rebonded hair
Accepting hair cut years ago? – YES but only at most 3 years ago

Ship to: Rm 213, 2/F, Manny V. Pangilinan Center for Student Leadership (MVP Building) Ateneo de Manila University, Katipunan Avenue, Quezon City
Drop off: Rm 213, 2/F, Manny V. Pangilinan Center for Student Leadership (MVP Building) Ateneo de Manila University, Katipunan Avenue, Quezon City Monday-Friday, 8am-5pm, Saturday 8am-12nn and look for any Kyther to receive your donation
For more info, you may visit their official Facebook page
To request for a free wig, sign up here
Strand Up for Cancer 

Accepting Donations: Current not accepting, but they usually start accepting donations from July to February. 
Minimum hair length: 10

 inches 

DOES NOT ACCEPT –  colored/permed/rebonded hair
Drop off: 5/F Administration Office of Manila Downtown YMCA at 945 Sabino Padilla St. Sta. Cruz, Manila, Monday-Saturday, 8am-5pm
For more info, you may visit their official Facebook page 
 Makati Medical Center

Accepting Donations:

 All year round

Minimum hair length: 

9 inches 

ACCEPTS – Naturally straight, curly or wavy Hair
DOES NOT ACCEPT –  colored/permed/rebonded hair (any chemically treated hair)

Ship to: Charmaine Gonzales, Makati Medical Center – Cancer Center Department, #2 Amorsolo Street, Legaspi Village, Makati City
Drop off: Makati Medical Center – Cancer Center (1/F, Tower 1) from Monday-Friday, 9am-4pm
For more info, you may contact them at (02) 8888-999, loc 7102 or email them via

tumor.board@makatimed.net.ph

They also present e-certificates to successful donors for supporting their cause.
Cuts Against Cancer

Accepting Donations: All year round
Minimum hair length: 12 inches 

ACCEPTS – Naturally straight, curly, wavy hair
ACCEPTS – Layered hair shortest strand must be at least 12 inches
ACCEPTS – partially treated hair (i.e. you dyed your tips) 

Treated portion must be cut off and the remaining hair should still be at least 12 inches

ACCEPTS –  colored/permed/rebonded hair

Accepting hair cut years ago? – YES 
Additional Requests:

Secure your ponytail with rubber bands on both ends and in between.
Write eligibly your name, cellphone number and hair length (in inches). Securely tape the label outside the envelope or plastic for SMS notification once received.
After sending out your donation, please fill out this hair donation form.
For drop off donations, kindly notify volunteers prior to dropping off your donations.
For drop-off/walk-in/meet-up donations, take note of name of volunteer who received your donation.

Ship via Courier to: 


PHILIPPINES: Lorna Zoleta
160 Zapote Rd., Bacoor, Cavite 4102
09167627140

Drop off: 


PANGASINAN:

Ms. Louise Ian T. de los Reyes-Aquino, CAC Volunteer
Metro-Dagupan Colleges, Serafica Street, Mangaldan, Pangasinan, Philippines
09224790929

Meet-Up: 

MANILA/MAKATI CITY
Jillian Feliciano, CAC Volunteer
Weekdays: Makati Area (Zuellig Bldg. & Glorietta )
Weekend: Manila Area (Robinsons Ermita / Harrison Plaza / Lucky Chinatown Mall)
09271278493

CEBU CITY
Mish Coquilla, CAC Volunteer
(032) 272 6293

DAVAO CITY & TAGUM CITY
Ram Atienza, CAC Volunteer
09950327737

PANGASINAN 
Ms. Louise Ian T. de los Reyes-Aquino, CAC Volunteer
Metro-Dagupan Colleges, Serafica Street, Mangaldan, Pangasinan, Philippines
09224790929

Michelle Angeli O. Fernandez, CAC Volunteer
Nepo Mall, Arellano St, Dagupan City
09338206849

For a complete list of official places to ship, drop off and meet-ups for hair donations, check out this post.
To request for a free wig, sign up here 
Hair For Hope

Accepting Donations: All year round
Minimum hair length: 10

 inches 

ACCEPTS – Naturally straight, curly or wavy Hair
ACCEPTS rebonded/straightened hair
Preferably NOT colored/permed but if you've colored your hair, make sure it's only one shade.

Ship to: HEADS by volu-med SALON, UNIT 133, GROUND FLOOR, MAKATI SHANGRI-LA HOTEL, AYALA ARCADE CENTER, AYALA AVENUE, MAKATI CITY. (see last bullet in additional requests for handling instructions)
Additional Requests:


If you choose to get your hair cut in their partner salon (HEADS by volu-med), a fee of Php 400.00 will be charged to get your hair styled by professionals; this fee also will include a hard copy of Hair For Hope Certificate that will be issued right after your hair cut and styling. Schedule an appointment online

here

.
Those interested to donate their hair but do not like to pay the fee or are based outside Manila, please proceed to your own hair stylists and follow these guidelines (where applicable) and send your donations to the above address.
Please do note that we are not located inside the main hotel; kindly instruct the courier services you have commissioned to take the Shangri-La Rizal Ball Room Entrance to find our store front. Our staff is also not responsible to meet with your couriers to receive the hairs you have delivered, therefore, it is important to book a door-to-door delivery as we hardly have someone vacant to do so since our salon is actively operational with customers.

For more information, check out their updated hair donation guidelines

here 
FREQUENTLY ASKED QUESTIONS
Why do most organizations reject treated/coloured hair?

It takes quality hair to produce quality wigs. Thus,

coloured, bleached, dyed and re-bonded hair will have to go through extra process and time, that will entail additional costs, to produce wigs.

How much hair is used to make a wig?

It takes about 8-10 ponytails to make one wig! That means apart from your hair, other people's hair are mixed into the production of a single wig.

What courier service should I use in shipping out my hair donation?


You can ship it your hair donation via any courier service, just make sure to note down the tracking number.

Will the partner organization sell my hair? 

All the organizations listed above do not sell the hair donations they've collected. Instead, they are donated to partner hospitals for their free wig programs. 

Can I trace the recipient of my hair?


No. Unlike organ donations where we can meet our beneficiaries,  the process of treating hair, or even just producing a wig will entail it to be mixed with other hairs. Another reason is due to privacy reasons, the identity of the patient is usually not allowed to be disclosed.

Can guys donate hair?

Yes, of course! Just make sure to follow the guidelines such as the minimum hair length required 🙂
---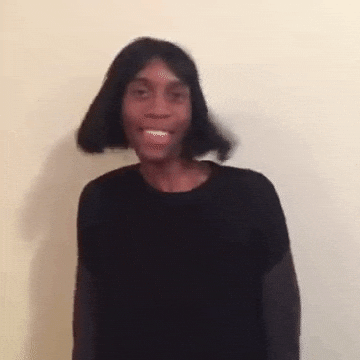 Thank you for reaching the end of this post. Want to share your own experience donating hair? Other questions? Leave a comment below, I'd love to hear them.
Not sure if you're ready to make the cut? That's okay! If you found this post helpful, you can give this post a like and/or share it. If you know other organizations, or are an organization that accepts hair donations, let me know!