As the song goes, "This is the greatest show."
HOLY FREAKING COW, it's almost been a week since I finished watching The Greatest Showman and I still can't get over how amazing it was.
*cue the jazz hands* The Greatest Showman is just getting started when the bearded lady sings. The original musical film is a (really, really) loose retelling inspired by the imagination of P.T. Barnum, which narrates the story of a visionary who rose from nothing to create a spectacle that became a worldwide sensation where "the impossible comes true" in the most unconventional way possible.
However, before we get thrown into all the magic of Barnum's circus and his eccentric troupe, we get a glimpse of his childhood. Early on, we can see how his lot are horribly mistreated by the upper class even before he was orphaned. This fuels his deep-seated desire for a sense of belonging and to be accepted into society. Following that, within the space of one song, he's all grown up, married to his childhood sweetheart —played by Michelle Williams – and settled into a desk job before abruptly getting laid off. Super fast pacing TBH.
With a thirst for innovation and hungry for success, Barnum proceeds to open a wax museum in hopes of giving his family a better life with his new livelihood. Showman follows P.T. Barnum (Hugh Jackman) as he builds his circensian legacy. He rounds up a bunch of so-called "freakshow" characters: a bearded lady (Keala Settle), a pocket general, a dog-faced boy who reminded me of the Chewbacca, a tattooed man, and various other misfits who are given the opportunity to be proud of their individuality— and definitely not to be gawped at and exploited. With the circus' fame starting to take off, Barnum must learn to juggle his newfound success with his personal life (just like how we try to do the same with acads, orgs, love life and/or social life huhuhu) 
Barnum's divided loyalties strike some friction in both his professional and personal life with his wife Charity; the story works almost like a fairy tale for reminding us to prioritize and value what's really important in life, and not to lose yourself chasing after your ambitions. Now I won't dwell so much on the details aside from the nitty-gritty parts of the storyline. You'll have to watch the movie to know what happens,  but I am going to tell you that I am borderline obsessed with The Greatest Showman for the following reasons:
THE FREAKING SOUNDTRACK!
No joke, the songs will get stuck in your head. With a handful of dynamic original songs penned by Academy Award-winning lyricists Benj Pasek and Justin Paul (you might have heard of them if you watched La La Land), the soundtrack is unarguably the best part of The Greatest Showman. I've had it on loop ever since! I even sing along while doing my chores (basically, I look like a goofball swinging my mop around while belting out The Greatest Show and A Million Dreams HAHAHA I'M CRYING) because I caught a bad (good) case of the LSS.
The fact that they decided to make this a contemporary pop-rock musical as opposed to sticking to the film's time period was a risky move in its own right. Nonetheless, it was probably the best idea. If you listen to the lyrics closely, it's as if the songwriters have decided that pretty much every track should be a self-affirmation hymn for outcasts. Some personal favorites are "This Is Me," "Come Alive," "A Million Dreams," and of course who could forget the iconic duet between Zac Efron and Zendaya in "Rewrite the Stars."
2.  It's a visual and musical extravaganza: Having a full lineup of unforgettable tracks as part of an OST is one thing, but being able to make these songs "Come Alive" (hehe, get it?) through numerous musical performances is another. The movie does a fantastic job of immediately drawing the audience into the fast-paced proceedings, as The Greatest Showman opens with an energetic and flamboyant choreography filled with hand-clapping, toe-tapping that instantly sets the tone for the film (quite effectively, I'd like to add) and had me flipping from my seat.
Through these well-executed performances, they bring up some serious issues that revolve around themes such as love, greed and intolerance with unshakable melodies and powerful lyrics.
Respectability becomes temptation in "Never Enough"
Complete with an amusing shot glass choreography, Jackman meets his match as he tries to get Zac Efron/Philip Carlyle on board with his cirus in "The Other Side"
Another notable number to look forward to is Zendaya and Efron's acrobatic duet of "Rewrite the Stars." During the star-crossed lovers' number, the two are suspended in mid-air, so romantic and overflowing with chemistry.
Her facial hair may be fake but Keala Settle's voice is real AF. Her roof-shaking performance of "This Is Me," an anthem for Barnum's troupe of human oddballs  on his way to stardom, or just about anyone feeling odd at times. It's a showstopper in a musical of many. It's no surprise that this song took home an Academy Award!
Overall, you'll see that the choreography in The Greatest Showman is on point. The dances may be modern, but every step incorporates itself to Barnum and his circus' story.
3. THE RETURN OF ZAC EFRON (SINGING): Who else got their hopes up when they saw that fan-made trailer of HSM 4 and started missing singing along with the entire cast all over again?  It's refreshing to see Zac Efron all grown up and singing again, although it's hard to separate him from our absolute teenage crush, Troy Bolton. This time, taking the role of Phillip Carlyle, a rich-kid playwright, Efron shows off his singing and dancing talent once more and gives us new songs to remember him by. (Side note though, damn, he ages like fine wine.)
4. One GREAT showman: Best known for his role as the Wolverine, Marvel films franchise and Charlie Kenton in Real Steel that some people easily forget that the Aussie actor was first involved in the performing arts. I looked this up, but he was actually the voice of none other than Gaston from Beauty and the Beast *gasp*. Giving up his bodysuit and indestructible claws for a top hat and bright red tailcoat, Jackman's portrayal of P.T. Barnum in The Greatest Showman proves that he can take on a just about any role both on stage and on film. That, and the man has some solid vocal chords and dance moves up his sleeves.
5. The sizzling chemistry between Zac and Zendaya (AN INTERRACIAL ROMANCE AHUHU):
AFTER WATCHING THE VIDEO…HONESTLY, NEED I SAY MORE????
6. The inspiring lessons it teaches: From leadership to taking risks, there is a lot of inspiring lessons you can pick up from the stories of Barnum, Carlyle and the rest of the troupe on human struggle, the human spirit and humanity. Right from the get go, The Greatest Showman teaches us how a little kindness can go a long way. In the film, Barnum as a child is suddenly thrown into poverty and goes homeless following the death of his father. A hungry Barnum is caught stealing bread by a fuming baker who he stole from. At this point, the young Barnum is left an empty stomach and no sense of hope. A disfigured individual who was perhaps an outcast herself, hands Barnum a smile an apple with a smile. This random act of kindness was perhaps what inspired Barnum to see unusual attributes of individuals as a good thing and used them to become the main attraction of his show.
P.T. Barnum and his company may have struggled, but they were able to overcome adversity to claim their place in society at a time when the peculiar were frowned upon and discrimination was considered as the norm. Lettie Lutz (a.k.a the Bearded Lady) reminds us to accept ourselves and not to be ashamed of what makes us who we are today, regardless of what others think through her rendition of "This Is Me." It's all about being unforgiving for who you are and celebrating your individuality.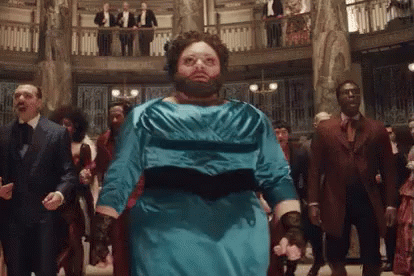 Lastly (there's actually more but it's 1AM and my brain is fried na huhu I'm sorry), failure and success go hand in hand. In order to pursue your dreams and passions, you must face your fears: fear of rejection and fear of failure. These fears and themes are strewn throughout the movie. Barnum was also well-aware that it was these fears that were the common bond between the performers he recruited; that they were all outcasts, just like him. However, he also knew that the thing that made them unique is the exact thing that would bring them success and so, he taught to cast their fears aside, step out of their comfort zones and to showcase their differences. Instead of allowing the critics and lack of sales to deter Barnum, he used it to fuel his vision that led to his eventual success.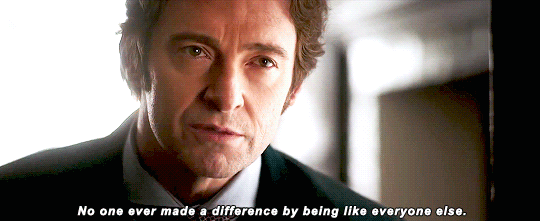 Rating: 4/5
Some shortcomings…(as an afterthought)
Just when I thought the narrative was about to take off, it starts to fall apart when you scrutinize it closely, admittedly, and the various protagonists aren't quite developed beyond their most apparent attributes. Just as the circus troupe's oddballs are shunned by society, the film focuses too much on Barnum, when truly these "freaks" should be the stars of the show. Like most hastily written scripts, these supporting characters lacked the support they deserve: a good backstory. As progressive as it tries to be, its misfit supporting cast has one job, and that's to stand around being grateful to a tall and good-looking white hero.
Even the romance between Phillip and Anne have a lot of potential, but there just wasn't much going on in the movie. Their romance can be easily labeled as another teenage angst love story, if it weren't for the phenomenal chemistry that's brimming between the two and a song number that's dazzling enough to pique the senses to boot. Yet The Greatest Showman grows more and more riveting; one musical performance after another, before reaching its expected over-the-top finale – which certainly does confirm the picture's place as a far better-than-expected bit of family-friendly entertainment. From the thoroughly charming visuals and breathtaking ballads, it's easy to dance over the film's lapses. Ultimately, the film is an old-time musical built on classical lines, but it also pays lip service to current music trends, which explains a lot as to why its original soundtrack has managed to top music charts in over 60 countries (seriously, the songs are amaaaa-sing).
If you haven't seen the movie yet I strongly urge you to do so. An impressively engrossing modern day musical, The Greatest Showman delivers on its promise of spectacular showmanship; visually stunning, partnered with a sensational musical score, it is an emotional and inspiring masterpiece brought to life by a star-studded cast; a captivating film that will just make you want to go chase after that dream (or start your own circus, jk).
The Greatest Showman is now showing in all cinemas nationwide. Oh, and even better news? There is now a Sing-Along version that will be showing in selected SM Cinemas starting today YAAAAAY!!!!
Have you seen The Greatest Showman? Are you planning to watch the Sing-Along version like I am (HAHAHAH #noshame)? Sound off in the comments below.
Previous Movie Review:100 Tula Para Kay Stella
Connect with me: Facebook | Twitter | Instagram | Snapchat | Bloglovin